Emily Aborn wrote this wonderful blog about my business for the chamber. — Lindy
---
If your holiday season started off anything like mine has, your feet are a little weary from all the running around you did during Thanksgiving and your toes are starting to get concerned that there is much more running around in the near future with holiday parties, family get-togethers, last minute shopping sprees and of course, all of the shoveling you will be doing.
Toe the rescue comes Lindy Brown, a certified reflexologist on a mission to knock her clients off their feet…in a good way!
Lindy started Reflexology for the Sole six and a half years ago after hearing a reflexologist speak and being drawn to how totally relaxed she made her clients feel. Lindy was living in Vermont at the time and had been an LPN and then a certified pharmacy tech for thirty years. With a new passion and a clear vision on how to help others, she left her job, studied reflexology at the Omega Institute and has never looked back!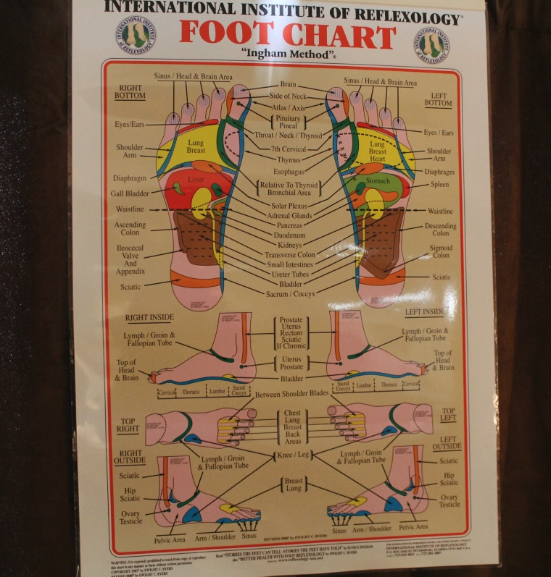 What is reflexology? 
Reflexology is a natural, scientific healing art involving the physical act of applying pressure to the feet that can be dated back to the Egyptians. It is based on the principle that all organs of the body are mapped out in the feet as there are reflexes in the feet that correspond to every part, gland, and organ of one's body, reflexology can result in a positive physiological change in any individual; young or old.
Lindy uses her work to bring her clients from distress to de-stress by using reflexology to target zones in the feet that correspond to these specific areas in the body. Benefits include: deep relaxation, improved circulation throughout the body, stress reduction, body/mind balance, cleansing and increased energy and immune function. Although…. she had me at the words "warm massage table" and "soft music".
And no, it doesn't tickle, so Lindy doesn't worry about anyone kicking around as a work hazard. In fact, many of her clients fall asleep on the table, they are so relaxed!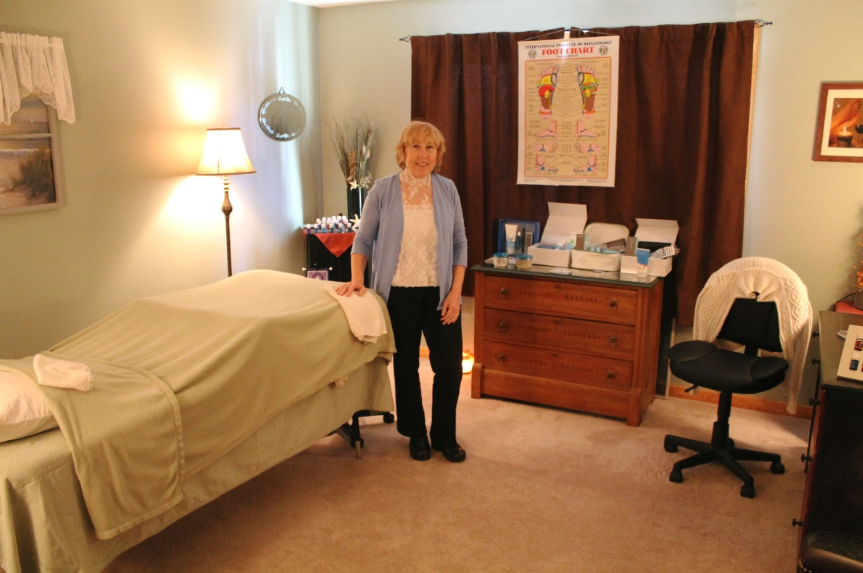 What do You Love Most About Living/Doing Business in the Souhegan Valley? 
Lindy is very active in her local community, in addition to interacting with a variety of different clients. She says that definitely her favorite part of living here are the people; they are helpful, very good people, and she enjoys working to help them.
What do You Enjoy About Being in the Souhegan Valley Chamber of Commerce and how has it Helped Your Business? 
Lindy said that the Chamber has been an extremely helpful and valuable resource for her from the day she moved here. In her words, the Souhegan Valley Chamber is "over the top" with providing answers, information, and endless resources. She attends Chamber events regularly and has gained a lot from her membership.
Things to Know About Lindy: 
She lives in Hollis with her adopted dog, Daxel (who sounded like a total sweetheart from how Lindy described him!)
She has been working with Young Living Essential Oils and their products for the past two years and has recently added what is called  "The Raindrop Technique" to her offerings. In this technique, she uses eight essential oils on the feet helping to promote the anti-inflammatory response in the body, nurture joints and bones. At the end, she puts Peppermint oil on the client's feet and wraps them in warm towels. If there is heaven on earth, this might just be it! Lindy has gotten excellent feet-back from her clients as she has been using this in her work.
For the past two months, Lindy has introduced a line of skin care and body products called Seacret, which are formulated with salt from the Dead Sea and is excited to share these with her clients as well.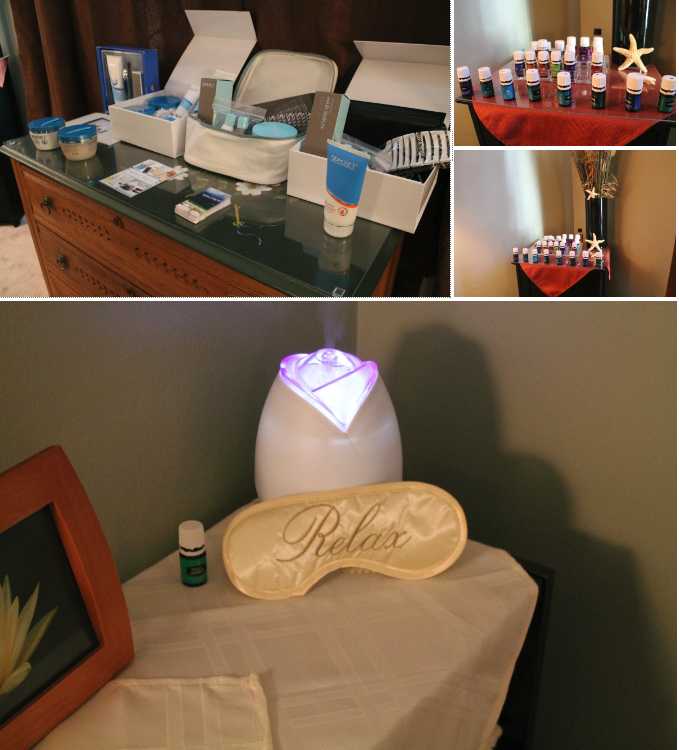 Treat yourself or a friend this holiday season to a session with Lindy and may your
SOLES (pun intended) be HEELED (pun intended) with heart and purpose!