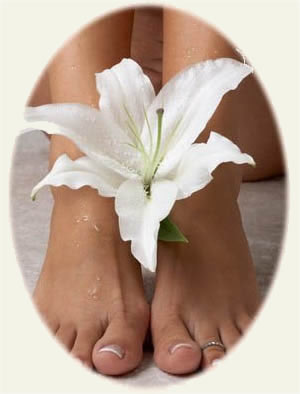 Testimonials
"As you know I am an avid obstacle course racer and I spend a lot of time running around and on my feet in general. I have really bad feet – they are flat; I have had multiple bunion surgeries on them as well as a number of other minor procedures. After being on them all day at a race or just a long day standing, they hurt. And when my feet hurt – everything hurts!
Over the years, I have had many full body massages to help alleviate soreness after races but until I met you, I was not aware of just how powerful reflexology on the feet could be. After you worked on my feet for just one hour, my entire body felt relaxed and at ease and of course all of my foot pain was gone. I even fell asleep on the table a couple times! That's how relaxed I was. I also noticed the day after my session that my race soreness within my whole body was much less!
Now that I know the power behind what you do, I am hooked! You are my post-race go to person from now on!" — Regina A.
---
"My sessions with Lindy are more than an hour of pampering and relaxation. They have become an integral part of my self care routine. I have found that my sluggish circulation has improved, my energy levels have increased, and I enjoy an overall improved sense of well being. Thank you Lindy!"    — Johanna
"Reflexology helped me so much during my recovery from an illness. My best days were definitely the ones following my appointments with Lindy! Reflexology made a huge difference at a critical point in my recovery. It was just amazing. The sense of well-being is not something I had experienced anywhere except with reflexology."  — Sarah Kearns
"I had experienced sharp lower back pains for six months and was unable to relieve them with walking and exercise. After three appointments I was fully relieved of lower back pains. I have had three more monthly maintenance sessions and continue to feel very flexible, comfortable and pain free. Massage of the entire body through the feet is practical and very effective!"   — David Wheeler Hollis,NH
"I just had my third session. Wonderful! I have numb feet from MS, and I can't believe how reflexology brings feeling back into my feet for a few days longer each time! Thanks Lindy!"  — Barbara B.